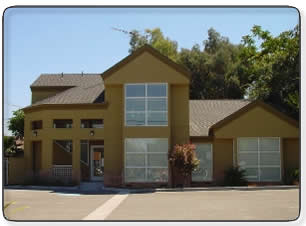 Warranty disclaimer
THIS SITE, INCLUDING ANY CONTENT AND INFORMATION CONTAINED WITHIN IT, ANY SITE-RELATED SERVICE, AND ANY PRODUCT OR SERVICE PURCHASED OR MADE AVAILABLE THROUGH THE SITE, IS PROVIDED "AS IS" WITHOUT REPRESENTATIONS AND WARRANTIES OF ANY KIND, EITHER EXPRESS OR IMPLIED, INCLUDING, BUT NOT LIMITED TO, WARRANTIES OF MERCHANTABILITY, FITNESS FOR A PARTICULAR PURPOSE, TITLE, OR NONINFRINGEMENT.
WITH RESPECT TO ANY THIRD-PARTY PRODUCTS OR SERVICES DESCRIBED OR MADE AVAILABLE IN CONNECTION WITH THE SITE, YOU ACKNOWLEDGE THAT ANY WARRANTY PROVIDED IN CONNECTION WITH SUCH THIRD-PARTY PRODUCTS OR SERVICES IS PROVIDED SOLELY BY THE THIRD-PARTY PROVIDER OF SUCH PRODUCTS OR SERVICES AND NOT BY MedicinePediatrics.com OR ITS OWNERS, SPONSORS, SITE DEVELOPERS, OR AGENTS. YOU ALSO ACKNOWLEDGE THAT YOUR ACCESS TO AND/OR USE OF THE SITE AND/OR RELATED PRODUCTS OR SERVICES MAY NOT BE UNINTERRUPTED, ERROR-FREE, OR SECURE. YOU ASSUME TOTAL RESPONSIBILITY AND RISK FOR YOUR USE OF THIS SITE, ANY OTHER SITE ACCESSIBLE THROUGH THIS SITE, AND ANY SITE-RELATED PRODUCTS OR SERVICES.
YOUR SOLE REMEDY FOR DISSATISFACTION WITH THE SITE, SITE-RELATED PRODUCTS OR SERVICES, AND/OR CONTENT OR INFORMATION CONTAINED WITHIN THE SITE IS TO STOP USING THE SITE AND/OR THOSE PRODUCTS OR SERVICES. MedicinePediatrics.com AND ITS OWNERS, SPONSORS, SITE DEVELOPERS, AGENTS, THIRD-PARTY SUPPLIERS, AND LICENSORS ARE NEITHER RESPONSIBLE NOR LIABLE FOR ANY DIRECT, INDIRECT, INCIDENTAL, CONSEQUENTIAL, SPECIAL, EXEMPLARY, PUNITIVE, OR OTHER DAMAGES UNDER ANY CONTRACT, NEGLIGENCE, STRICT LIABILITY, OR OTHER THEORY ARISING FROM OR RELATING IN ANY WAY TO THE SITE, SITE-RELATED PRODUCTS, SERVICES AND/OR CONTENT, OR INFORMATION CONTAINED WITHIN THE SITE OR LINKED TO OR FROM THE SITE.
THE INFORMATION CONTAINED IN THE SITE IS INTENDED AS AN EDUCATIONAL AID ONLY. INFORMATION IS NOT INTENDED AS MEDICAL ADVICE FOR INDIVIDUAL CONDITIONS OR TREATMENT AND IS NOT A SUBSTITUTE FOR A MEDICAL EXAMINATION, NOR DOES IT REPLACE THE NEED FOR SERVICES PROVIDED BY MEDICAL PROFESSIONALS OR INDEPENDENT DETERMINATIONS. INDIVIDUAL DOCTORS MUST MAKE THEIR OWN INDEPENDENT DETERMINATIONS BEFORE AUTHORIZING A COURSE OF TREATMENT OR PRESCRIBING DRUGS. A PERSON'S INDIVIDUAL DOCTOR MUST DETERMINE WHAT IS SAFE AND EFFECTIVE FOR EACH INDIVIDUAL PERSON OR PATIENT. MedicinePediatrics.com DOES NOT ASSUME ANY RESPONSIBILITY OR RISK FOR THE USE OF ANY INFORMATION CONTAINED WITHIN THE SITE.
The Site could include inaccuracies or errors, and third parties could make unauthorized additions, deletions, and alterations to the Site. Although MedicinePediatrics.com does its best to ensure the integrity of the Site, it makes no guarantees whatsoever regarding the accuracy, comprehensiveness, and utility of the Site.
Terms and Conditions

MedicinePediatrics.com terms and conditions
BY ENTERING THIS SITE, YOU ACKNOWLEDGE AND AGREE TO ALL TERMS AND CONDITIONS STATED HEREIN. IF YOU DO NOT AGREE TO THESE TERMS, DO NOT USE THIS SITE.BY ENTERING THIS SITE, YOU ACKNOWLEDGE AND AGREE THAT THIS SITE IS INTENDED FOR VIEWING WITHIN THE UNITED STATES ONLY AND WILL ONLY BE CONSTRUED AND EVALUATED ACCORDING TO US LAW. IF YOU USE THIS SITE FROM OTHER LOCATIONS, YOU ARE RESPONSIBLE FOR COMPLYING WITH ANY AND ALL APPLICABLE LOCAL LAWS. MedicinePediatrics.com MAKES NO REPRESENTATIONS THAT THE MATERIALS CONTAINED WITHIN THIS SITE ARE APPROPRIATE FOR LOCATIONS OUTSIDE THE UNITED STATES. ANY AND ALL INFORMATION CONTAINED HEREIN, INCLUDING BUT NOT LIMITED TO INFORMATION REGARDING PRODUCTS AND SERVICES, APPLIES TO ONLY THOSE GOODS OR SERVICES PROVIDED OR OFFERED WITHIN THE UNITED STATES.
Copyright information
All pages within this Site, including but not limited to the text, images, audio, or video contained herein, belong to MedicinePediatrics.com and may not be used in any manner, or for any purpose, without MedicinePediatrics.com's express written permission, except as provided for herein. Without in any way waving any of the foregoing rights, MedicinePediatrics.com allows users to download a single copy of the material on this Site for personal, noncommercial home use only, provided users do not delete or change any copyright, trademark, or other proprietary notice. Modification or use of the material on this Site for any other purpose violates MedicinePediatrics.com's legal rights. To report any alleged copyright or trademark infringement in connection with this Site, please notify


Acknowledgments
This Site may contain links to other Web sites operated by third parties ("Linked Sites"). You acknowledge that MedicinePediatrics.com does not endorse the Linked Sites and is not responsible for any content that appears on the Linked Sites. You also acknowledge that the respective owners of the Linked Sites do not endorse MedicinePediatrics.com and are not affiliated with it.
General terms
This Agreement constitutes the entire agreement between the parties hereto pertaining to the subject matter hereof, and any and all prior or contemporaneous written or oral agreements existing between the parties hereto are expressly canceled. No waiver by either party of any breach or default hereunder may be deemed to be a waiver of any preceding or subsequent breach or default. Any heading, caption, or paragraph title contained in this Agreement is inserted only as a matter of convenience and in no way defines or explains any paragraph or provision hereof.