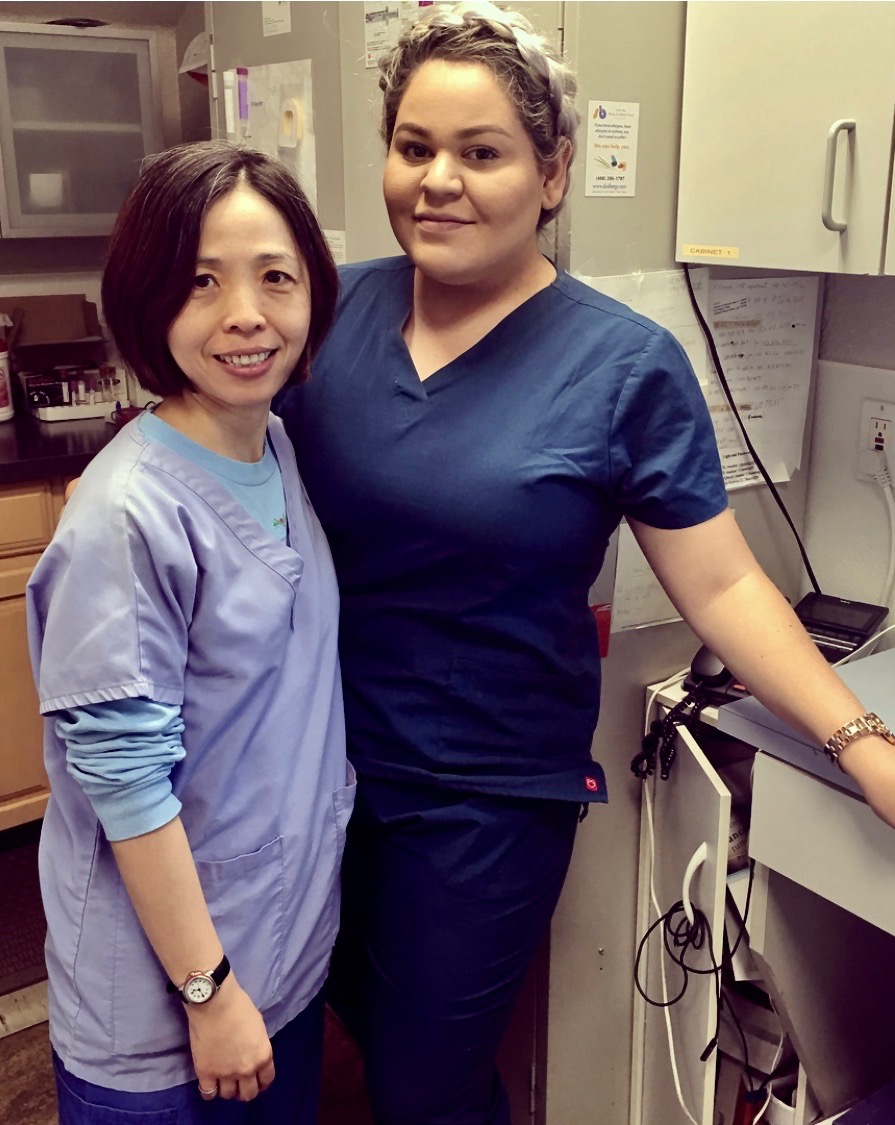 Frequently Asked Questions
What kind of insurance do you accept?
We accept most types of commercial insurance, including PPO plans, and many HMO plans (including Santa Clara County IPA), as well as Medicare. Please contact us for specific questions regarding coverage, or you may call your insurance company as well.
What should I bring to my doctors appointments?
In addition to your insurance card, always bring a complete list of medications you are taking, or bring the medication bottles to your appointment. Also, if you are bringing your child to the office remember to bring your Yellow California Immunization Record card with you. If you have recently been seen in the emergency department or hospital, please bring any hospital discharge papers with you.
What is the best way to make an appointment?

You may call us during office hours to make an appointment, or leave a message after hours. In addition email is a quick and easy way for you to schedule non-urgent appointments. Please let us know who the appointment is for, the patient's birthday, and for what medical issue you would like to see the doctor for. Same day appointments are usually available for more urgent concerns.
How can I contact a physician if the office is closed?
We are available 24 hours a day, seven days a week. If you need to contact Dr. Shen after regular business hours or on weekends or holidays for urgent concerns, please call our office number 408-296-9800. The message will inform you how you can page the doctor on call. If you do not receive a call back within 15 minutes, please page again. This pager is for urgent medical concerns only. If you have a medical emergency, please call 911 or proceed to the emergency room.
We are here to serve you for urgent concerns after hours. If you have a question that can wait until the next business day (including minor illness, prescriptions, non-urgent lab results, referral requests), please leave a message, or email us.
More Questions


How can I get my prescription refilled?

The fastest and easiest way to get a prescription refill is by asking your pharmacy to fax us a refill request. We work with all the local pharmacies and return all requests promptly. If you need an urgent medication refill, please call the office.
How do I get test results or find out the status of a referral?
Routine blood tests results are often available about a week after blood has been drawn. Special tests may take longer. Dr Shen will call you for any urgent concerns regarding your lab results. You should receive a phone call or postcard from the doctor usually within 10-14 days after your blood test to discuss your results. Often you will receive notice much sooner than this, but please allow time for our office to receive results from the lab or radiology departments. You may also call us or email us (preferred) to inquire about the status of your results. We can provide copies of results if you would like them, either in person, fax, or via email (PDF).
The doctor may want you to be seen by a specialist for certain conditions. Please allow up to seven business days for your insurance company to respond to our request (often may be ready sooner). In some cases we may need to contact your insurance company to further explain your need to see the specialist. After this is done, our office will contact you to inform you how to make your appointment with the specialist or to schedule your radiology exam. Please note that sometimes after the referral is approved, there may be a wait to see the specialist. If you have not heard from our office regarding your referral within 7 days, please call or email us.
Can I email the doctor?
Email is a great way to contact Dr. Shen for any non-urgent concerns. These can include questions on general medical conditions, follow up appointments, medication questions, lab result requests, referral inquiries, nutrition questions, minor illness, or general questions about the office. Please do not use email for emergency medical questions or questions which require an immediate response. We check our email often and will often respond the same day, but some questions may take a few business days for a response. Please include the patient's name, birthday, phone number, with any email coorespondence.
Please use email only for issues which are not considered privacy concerns, as email is not 100% secure, and the office does not encrypt email replies. Please check with your employer regarding privacy policies if you choose to use your work email address to contact us.
Who can I contact regarding billing questions?
We use an outside company for our billing services. Please contact Expert Physician Services at 408-286-5041 for all Billing related inquiries.
I have school or camp forms to fill out. How do I get these done?
We are happy to take care of these requests during business hours. You may drop off the forms in person, fax the forms to 408-296-9805, or email them to us (PDF) files for us to complete. We will let you know when they are complete (usually within 2-3 business days, often less) and you may pick them up in person, or we can mail, fax, or email (PDF) them back to you. Please be aware that some forms may have requirements for tests or vaccines that must be completed prior to finishing the forms, so our staff may ask you to return to the office for an appointment.