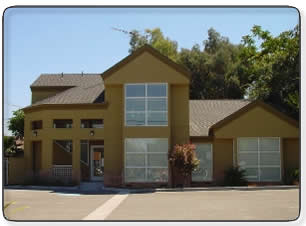 About Our Practice
What is Pediatrics?
Pediatricians are child health experts. Children have different health care needs than adults - both medical and emotional. In choosing a pediatrician, you can know that your child is being treated by an expert in children's health. Pediatricians are trained to prevent and manage health problems in infants, children, teens, and young adults. Older patients trust their pediatrician, because they have known one another for many years.
What is Internal Medicine?

Doctors of internal medicine ("internists") focus on adult medicine. They care for their patients for life — from teen years through old age. Internists have special training that focuses on the prevention and treatment of adult diseases.
In today's complex medical environment, internists take pride in caring for their patients for life -- in the office or clinic, during hospitalization and intensive care, and in nursing homes. When other medical specialists, such as surgeons or obstetricians, are involved, they coordinate their patient's care and manage difficult medical problems associated with that care.
Internal Medicine and Pediatrics
Our unique dual board specialty allows our physicians to care for a wide variety of patients, from premature infants, toddlers, children, adults, and seniors. This allows us also to care for your entire family while keeping your health and family needs all under the same roof.
San Jose Pediatrician Dr. Kenneth Lin, MD



Looking for a Pediatrician or Internist (primary care doctor) in San Jose, CA or the San Francisco Bay Area?


Dr. Kenneth Lin, MD board certified internist and pediatrician is accepting adults and children into his internal medicine and pediatrics practice in San Jose, CA.


About Dr. Kenneth Lin MD, FAAP

Undergraduate: UC Berkeley
Medical School: UCLA
Residency: Cedars Sinai Medical Center (UCLA affiliate)
Board Certification: Internal Medicine, Pediatrics
Professional Memberships: American Medical Association, American College of Physicians, American Academy of Pediatrics
Languages: Mandarin Chinese, Spanish, Taiwanese (limited)
As a Bay Area native, Dr. Kenneth Lin, MD grew up in San Mateo, CA where he attended high school and gained a love of the outdoors while earning his Eagle Scout. He later attended the University of California Berkeley where he earned a double major in Integrative Biology and Molecular and Cell Biology. From there he headed South to UCLA to complete medical school while gaining an interest in taking care of the complete family including adults and children.
After four years of medical school, Dr. Lin attended a Combined Internal Medicine and Pediatrics residency program at Cedars Sinai Medical Center, a UCLA affiliated center. Dr. Lin trained in a major academic center and also rotated thru community clinics, emergency departments, and specialty clinics in adult and pediatric medicine.
He has professional interests in well child care, hypertension, adolescent medicine, diabetes, and the treatment of obesity.
In addition to his office practice, Dr. Lin is also a member of the General Internal Medicine Clinical Instructor Faculty at Stanford University.
Outside the office, Dr. Lin enjoys spending time with his wife and watching his twin sons grow up. He enjoys outdoor activities, computers, gardening, and saltwater aquaria.