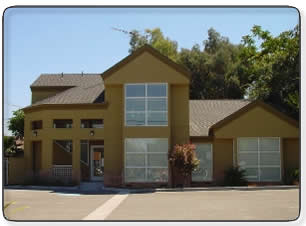 Our Office
We are located at:
316 Rosewood Ave
San Jose, CA 95117
[map]

Our new building has been fully customized for our use. Here we have a spacious waiting room, 7 waiting rooms, and small lab area. Our home has been tailor made especially for our patients' needs.



Office Hours:
Monday Thru Friday : 8:30AM - 5:30 PM
Saturday : 9:00 AM - 12 Noon
Our Staff

Our staff is dedicated to the service and care of our patients
Languages: To support our patients, we speak Mandarin Chinese, Burmese, Vietnamese, Spanish, and Tagalog.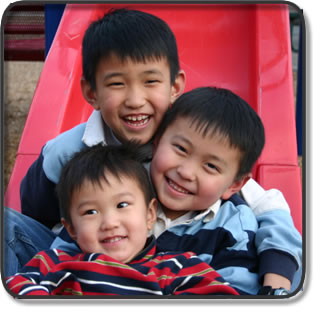 Clinic Forms for New Patients


You may download and fill out our new patient forms packet in advance of your first visit.



If you are transferring your care to us from another physician or medical group, please bring a signed Transfer of Medical Records Release form to our office so we may request a copy of your medical records for your chart with us.


Shen Medicine & Pediatrics Assc
has been recognized as one of the top San Jose Pediatrics practices.
Verified by
Opencare.com
Welcome to the Internal Medicine and Pediatrics Practice of Al Shen, MD MPH FAAP and Amy Wang, PA-C FNP IBCLE

Looking for an Internist (adult medicine)or a Pediatrician in San Jose, CA?



Request an appointment online
(For Non-Urgent Matters Only)


We are dedicated to the health of adults and children as board certified internists and pediatricians

Our practice is open to new patients of all ages

We are uniquely equipped to care for health needs of your entire family! No need to make separate visits to your primary care doctor and to your child's pediatrician.

About Our Practice
Internal Medicine and Pediatrics
Our unique dual board specialty allows our physicians to care for a wide variety of patients, from premature infants, toddlers, children, adults, and seniors. This allows us also to care for your entire family while keeping your health and family needs all under the same roof.
What is Internal Medicine?

Doctors of internal medicine ("internists") focus on adult medicine. They care for their patients for life — from teen years through old age. Internists have special training that focuses on the prevention and treatment of adult diseases.
In today's complex medical environment, internists take pride in caring for their patients for life -- in the office or clinic, during hospitalization and intensive care, and in nursing homes. When other medical specialists, such as surgeons or obstetricians, are involved, they coordinate their patient's care and manage difficult medical problems associated with that care.
What is Pediatrics?
Pediatricians are child health experts. Children have different health care needs than adults - both medical and emotional. In choosing a pediatrician, you can know that your child is being treated by an expert in children's health. Pediatricians are trained to prevent and manage health problems in infants, children, teens, and young adults. Older patients trust their pediatrician, because they have known one another for many years.